Have you ever found yourself where after an exam, you don't remember anything?
This situation is common to many students from all fields, but do not worry, the forgetting curve explains it perfectly. You have to keep in mind that to reach long term memory, it is not necessarily about studying harder. The key here is to learn smarter and with more fun included. Above all, your revisions should not become a burden.
As a student, you must realize that you are studying for your future career. Flashcards allow you to check your knowledge by putting what you have learned into practice – one of the essential memorization steps.
To use the flashcards method to its full potential, it is important to be dedicated, such as studying them every day.
A debate remains on which is the best flashcard software: Anki vs Quizlet. Picking one was not an easy task for me, when each of them presents a lot of advantages. To help you decide which one will suit you best, here is a little comparison.
What is Anki?
Anki is a flashcard app, released in 2006, based on spaced repetition. Through revisions at predefined time intervals, this technique helps increase your capacity to retain information for a longer period of time. This way, you will be able to learn a significant amount of information in no time, for the long run.
First intended for language students, it then spread to all fields. Anki, used by nearly 50% of medical students, offers 4 different versions:
AnkiDesktop: As its name indicated, AnkiDesktop is the computer version of Anki. Totally free to download, it gives you access to all the latter's different features.
AnkiWeb: Free and complementary to AnkiDesktop (for optimal use).
Anki is also available on your phone with the next two versions. It allows you to access your cards wherever you are, so no more excuses not to redo your cards.
AnkiDroid: Also a free version of Anki. Available on Androids.
AnkiMobile: Available for $25 on iOS.
Anki – Pros
Spaced Repetition
Anki uses one of the best algorithms when it comes to spaced repetition. It is one of its greatest strengths. Anki's algorithm automates the flashcards' reappearance at different time intervals depending on the card's age and your ability to answer different questions.

Thus, you'll be able to hit long-term memory, as the time between each reappearance elongate, and you can still reply to the question.
Powerful Settings
It has been proven that the longer the time intervals get, the more effective the method gets. With Anki, it is possible to modify the time intervals between each card reappearance.
To begin with, I advise you to leave the default settings on. Thus you'll be able to get used to the program and your cards. Once ready, it will be time to change your cards' respawn interval. This way, you will be able to see even more results!
By clicking on the settings tab, you will be able to access the options: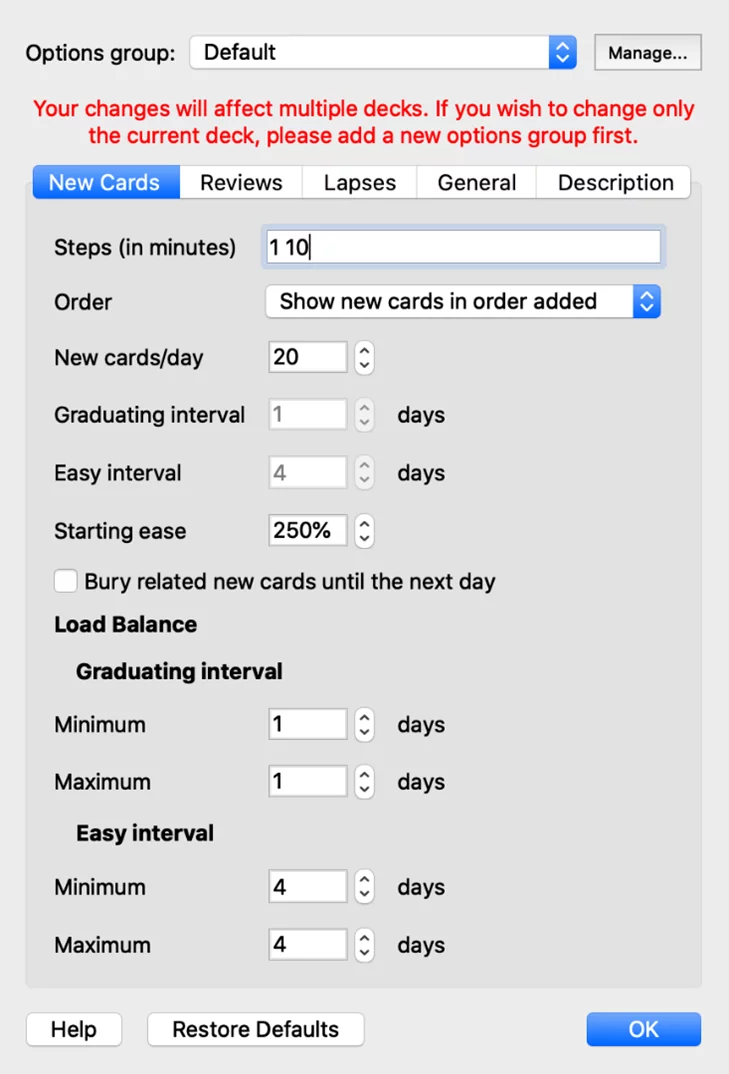 Custom study rhythm
Anki gives you the option of increasing your DUE cards. Passing from 20 new cards which was set by default to an amount you feel can be done efficiently.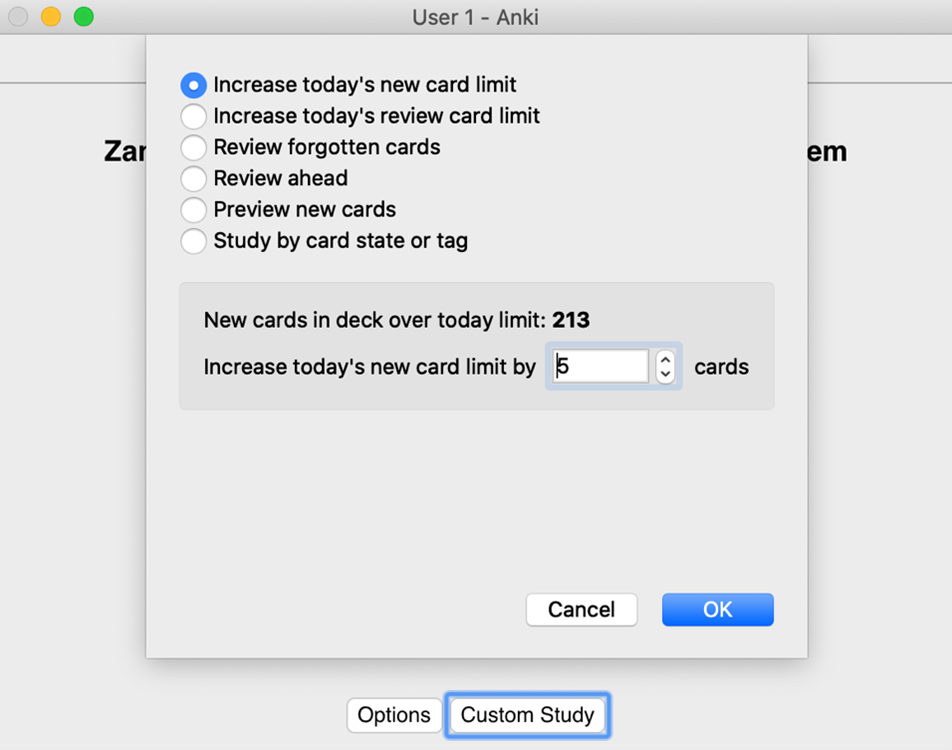 Anki Add-ons
Anki offers a multitude of free updates called Add-Ons. Easy to download and install, check how to add Anki add-ons. They allow you to improve your experience on the interface and be more efficient with your work.
I gathered the most useful, in my opinion, in my previous post about the best Anki add-ons. This list compiles Add-ons to optimize your time, stay organized, see your progressions, and make Anki look fancier.
Easy offline use
Using flashcards is a long journey with a serious commitment. This option, available for free, allows you to access your cards in all cases—no more excuses.
Organization
Organization is essential when it is effortless to have many cards. Anki lets you arrange your cards using tags that, in my opinion, should be related to specific themes or subjects.
It is crucial to find the right cards related to the subject so you don't lose time during your revisions.
Premade decks
If you don't want to waste time making your cards yourself, there are plenty of deck available on the Internet and free to download. Note that you will always have the possibility to modify your cards once downloaded. You can add information in the extra box to make your cards more relatable to you.
Anki – Cons
AnkiMobile
Considered a luxury by its price, $25, AnkiMobile allows you to have your flashcards on your iPhone or iPad. While knowing that AnkiDroid is completely free, one can wonder why such a high price for the iOS version.
Not user friendly
If you are like me, you'll agree when I say that Anki is not really user friendly. You have to know that to use Anki such as to create your new flashcards, you'll have to know a bit of coding. Do not panic, nothing too extravagant here. I just believe that it could have been painless but it is not. I advise you to read the Anki manual for more details.
Import of decks
Anki is not the easiest software when it comes to its settings. Importing new cards can easily become a headache when you know that first they need to be converted to a new file extension of ".apkg".
One study mode only
Anki presents just one studying mode – the classic Flipping card, which can be boring in the long run, and even worse, it might increase your urge to procrastinate.
Outdated design
Keep it between us, but Anki's interface got stuck in the '90s.
What is Quizlet?
Like Anki, Quizlet is a digital flashcard app. Founded in 2007, Quizlet provides many options that help you learn your cards more efficiently and fight procrastination using different study modes and gamification.
Quizlet – Pros
Modern interface
Quizlet is a very user-friendly software, which presents a modern end interface in order to avoid distractions.
Multiple study modes
With Quizlet, studying becomes much more fun! This app offers you multiple ways to use your flashcards; in addition to simple card flipping, you will have the possibility to play with the different study modes.
For me, the most interesting is the "Test" feature. This option allows you to have access to an exam designed with written questions, matching exercises, MCQs, and true or false questions, created directly from your cards!
Note that if you choose Quizlet PLUS, you will also be able to access the smart correction, which identifies your weaknesses and gives explanations at the time of the results.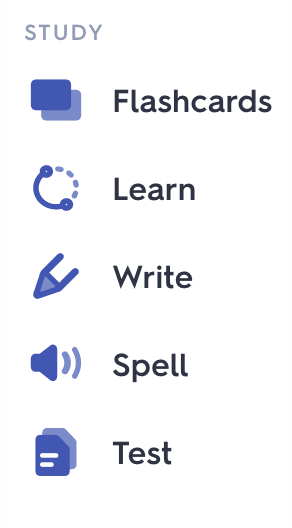 Gamification
We no longer sell the merits of gamification as it has proven its effectiveness when it comes to fighting against procrastination. But its benefits don't end there. In addition to your fun and interactive study session, it tests your knowledge and gives you real-time feedback.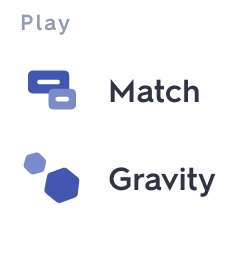 If you are one of those for whom competition is a motivation source, the two modes that Quizlet offers are made for people like you.
Import feature
With the import feature, Quizlet creates cards automatically from your notes. It only takes a few seconds to have a deck ready to study.
If you make your cards yourself, you know how long and boring it can get…
Gone are the hours spent selecting information!
Premade decks on the interface
Various premade decks created by the community are available and easy to access on the interface.
Quizlet – Cons
Pricing
The free version of Quizlet is fairly restrictive and grants you access to all the study tools as well as the gamification features and various premade decks.
In the mean time, Quizlet offers you two types of subscriptions: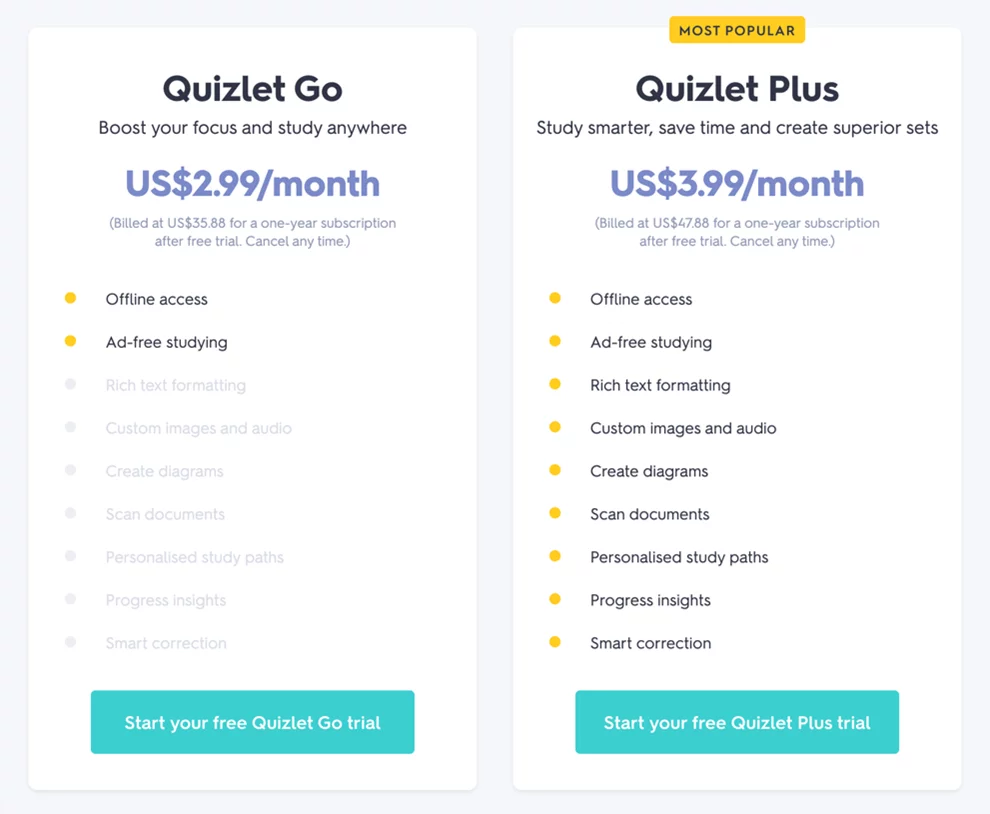 If you decide to choose Quizlet GO, at $2.99 per month, note that the only advantage you will get is to no longer be spammed by the advertisements.
On the other hand, with Quizlet PLUS, at $3.99 per month, you will have access to all the options that Quizlet offers, such as smart correction and progress insights, which for me are the most interesting.
No more spaced repetition
Since the update from March 2020, Quizlet no longer uses spaced repetition, which is a big down, when knowing all the benefits you can get from it.
Key Differences – Anki vs Quizlet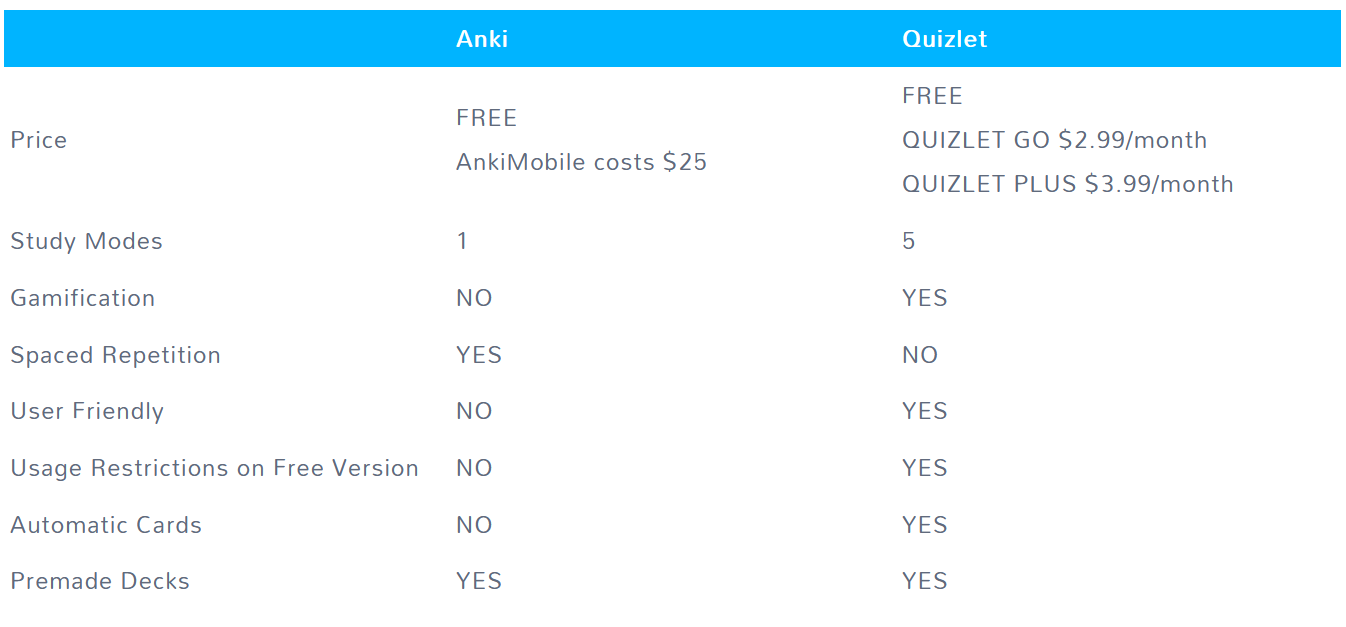 What Should I Choose? Anki or Quizlet?
As I said in the beginning of this article, the choice between Anki and Quizlet is a little bit tricky. Both applications present amazing features, in different ways.
To reply to the question, I believe that if you are looking for a flashcard study tool as a medical student, Anki is a safe choice. As said earlier, Anki has based its software on spaced repetition, which is an ally that should not be overlooked when it comes to long term memory.
On the other hand, if your goal is to learn a new language, then Quizlet will be perfect for you. The features it offers will allow you to make significant progress in a short time.
The final choice is yours to make.
That's all for me folks,
See you in the next one!