To install add-ons on Anki you must proceed as follows:
Step 1

First, you will have to go to the Anki menu bar, select "Tools" then "Add-ons".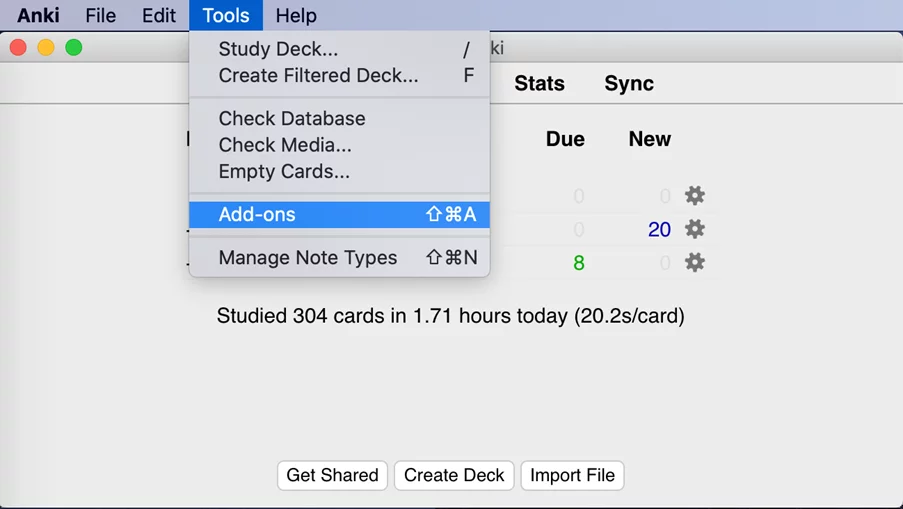 Step 2
You will then be redirected to a page from which you can click on "Get Add-ons".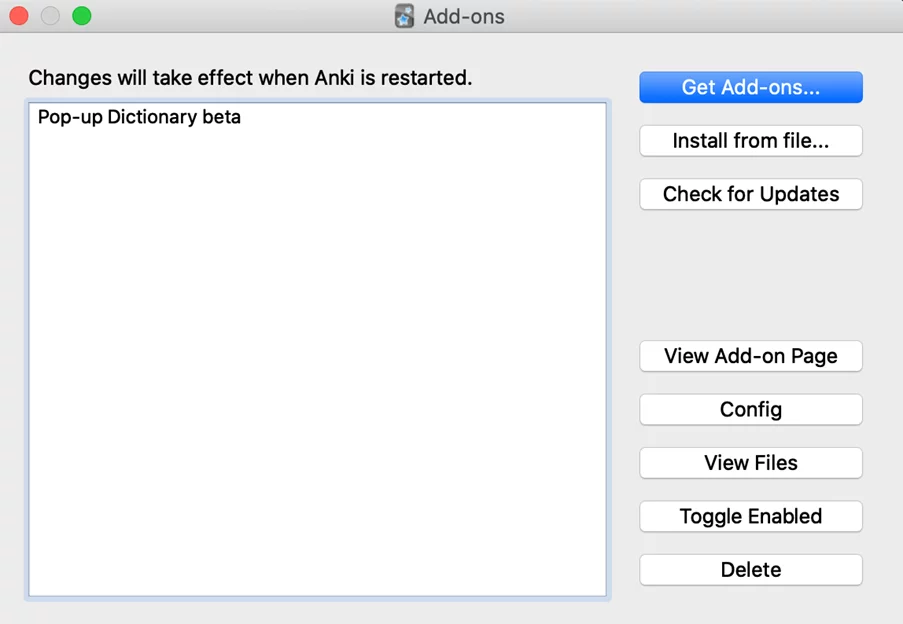 Step 3
Thus, you'll have to copy the add-on code that you would have previously found on the Anki main page.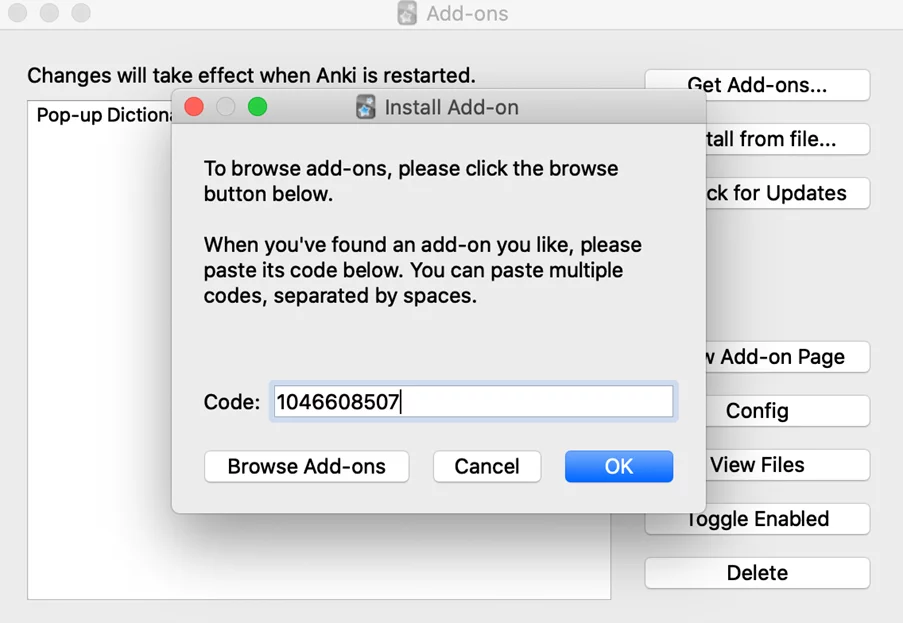 Final Step

By clicking on "OK", Anki will notify you that the download is complete.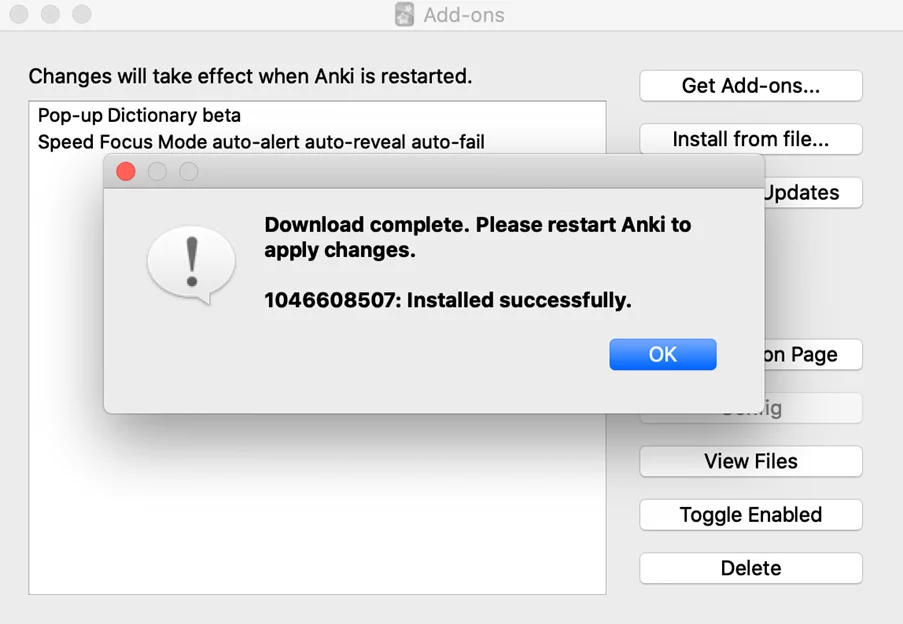 Finally you'll have to click a second time on "OK" and you will be able to benefit from the add-on thus downloaded.